TAB Massage and Fitness is a leading edge health and wellness provider that leverages massage therapy, exercise science and therapy, and nutritional counseling to increase the quality of one's life.
Tricia Ronan
Owner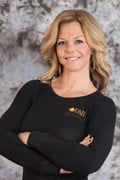 Tricia Bailey, NCTMB, NASM-CPT is a Nationally Certified Massage and Bodywork Therapist, Youth/Teen/Adult Sports Performance Enhancement Coach, Performance and Metabolic Nutrition Specialist, Personal Trainer, and writer who lives to educate, motivate and inspire people of all ages. Tricia completed her massage and bodywork training at Irene s Myomassology Inst in Southfield, MI and her Certified Personal Training and Corrective Exercise Certifications through National Academy of Sports Medicine
The Yoga Room at TAB Staff
Mary Vance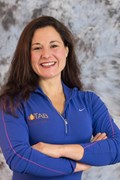 Mary Vance is a Licensed Massage Therapist, Certified Personal Trainer and is currently in her junior year of college to finish her undergraduate degree in Dietetics. Mary specializes in deep tissue massage for athletes, fitness enthusiasts and people who are suffering from chronic pain. She also offers relaxation, prenatal massage and youth massage. Mary offers Lifestyle change coaching. Her specialty is helping families transition their diets to eliminate allergenic foods from their diets.
Colleen Krauter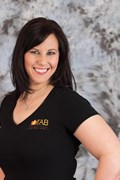 Colleen obtained her certification through the National Strength & Conditioning Association. Colleen took her training to the next level and graduated from Irene's Myomassology institute in May of 2015 and is now a State Licensed Massage Therapist. Colleen empowers individuals of all levels of health and fitness to reach their fullest potential toward a healthier lifestyle. She believes that a change in the body must first come through a change in the mind.
Antonio Tucker
Antonio has been practicing Massage since 2006. He's a graduate of The Everest Institute for Massage Therapy. He's been teaching massage therapy at Douglas J Aveda Institute Ann Arbor and Everest Colleges, Institutes, and Universities for the last 14 months. Antonio is also a Veteran of the United States Navy. He specializes in creating a custom experience for every client he works with! From integrative relaxation, to sports massage to structural integration!
Ashley Fantuz
Adam Jagenberg
Adam is a 2016 Grad of Flint School of Therapeutic Massage. His Massage Therapy Skills include but not limited to: Swedish Massage, Deep Tissue Massage, Trigger Point Therapy, INIT, Chair Massage, Sports Massage, Myofascial Release.
Debra Neirinck
LMT
Deb Graduated from OCC in 2008 and since has take 150 hours of advanced continuing education focusing on: Adv Myofascial and Muscular Therapy Techniques Adkins Advanced Massage Education for Effective Treatments for the Neck and Head Reiki – Therapeutic Touch from a clinical perspective Lymphatic Wellness Certified Oncology & Hospital Massage Specialist She believes A stressed body cannot heal. It is her ultimate goal to give bodies, minds, and spirits the best opportunity to heal.
TAB Massage and Fitness, Inc
4336 E Grand River Ave, Howell
(810) 844-1283
Monday

Tuesday

Wednesday

Thursday

Friday

Saturday

6:00am - 8:00pm

6:00am - 8:00pm

6:00am - 8:00pm

6:00am - 8:00pm

6:00am - 8:00pm

8:00am - 5:00pm